Level Up Your Home, LLC Makes 21st Century Smart Homes Accessible, Convenient, Affordable for Everyone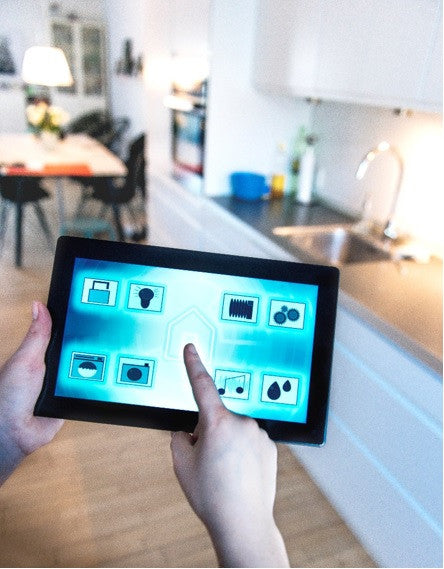 FOR IMMEDIATE RELEASE
Level Up Your Home, LLC Makes 21st Century Smart Homes Accessible, Convenient, Affordable for Everyone
Company debuts new smart home technology services for residential and commercial spaces
BOSTON– June 10, 2016 –
Level Up Your Home, LLC, the home innovation company, announced today the formation of the company which provides home owners and small businesses with wireless capabilities to manage their home or office space effortlessly through technology.  Level Up Your Home's smart home solution allows home and business owners to easily control and monitor many areas remotely including surveillance, environment, status management and lighting.
According to the recent study, "Smart Homes Market - Global Forecast to 2020" by Markets and Markets, the smart home market has matured to meet its high growth potential, with a global value of $20.38 billion. The smart home market is projected to grow at an estimated compound annual growth rate (CAGR) of 17% between 2015 and 2020, which places its expected value at $58.68 billion by 2020.
Smart homes are also becoming important to the real estate industry and buyers.  Danial Natoli, Associate Broker at Premier Sotheby's International Realty shares the following perspective "I can say home technology is one of the top 3 items of discussion with my home buying Customers today.  Buyers get excited when there is some kind of an experience while previewing a home and smart home technology almost always satisfies that experience."
Level Up Your Home is the only smart home business that supports customers with solutions at any point in the process, whether it's choosing the right system, managing an existing system, or upgrading for improved functionality. The company is comprised of a national network of hand-selected, experienced smart home professionals located in major US markets.
Prior to founding Level Up Your Home LLC, President and CEO Jen Kelmer served as senior business manager for the home technology sales & services at Bose Corporation. Kelmer has more than a decade of overseeing experience in charge of unit branding, sales and marketing strategy and is energized about leading the company into a position of a difference maker in an industry poised for explosive growth.
"Many people want a smart home system but don't know where to start," said Jen Kelmer, president and CEO, Level Up Your Home LLC. "Level Up Your Home helps homeowners and businesses identify, architect and build a smart home platform to fit their needs. Our mission is to ensure customers get the most out of wireless technology capabilities for the home, within a context that is affordable, easy to understand and control.
"The technology to control every major function of your home from your smart phone is here, so the hard work is done," said Kelmer. "Now our focus is educating customers about the possibilities, and they're really receptive to the benefits. Many people want a smart home system but don't know where to start, others have a system in place but are frustrated because they only engage a fraction of its potential."
Most customers begin with Level Up's Smart Home Consultation service. A local Level Up service professional visits the home or business to perform an in-depth audit of the space, find out how the customer envisions technology having a role within it, and discuss the range of solutions available. The end result is a space that is more functional and enjoyable.
Smart home systems allow control of numerous functions from a smart phone application, including:
Audio & video entertainment
Heating & cooling
Lighting
Appliances
Surveillance
Door locks
Sprinklers
To learn more about Level Up Your Home, including market availability and Smart Home Consultation scheduling, call 1-800-979-2791, email Hello@levelupyourhome.com or visit www.levelupyourhome.com.
###
About Level Up Your Home LLC
Level Up Your Home LLC is the premier national network of smart home service providers headquartered in Marlboro, Massachusetts. The company specializes in selecting, installing and managing leading brands of Internet connected products for smart home customers, including environment control, status management, surveillance & monitoring, lighting, audio & video and much more, for both residential and commercial spaces. The company is headquartered in Marlborough, Massachusetts and has resources and affiliates located around the United States in all major cities. Level Up Your Home is a CEDIA member organization. For more information, call 1-800-979-2791, email Hello@levelupyourhome.com or visit www.levelupyourhome.com
---
---