Level Up Automation Certifies with JoshAI To Add To Its Innovative Suite of Smart Home Automation Solutions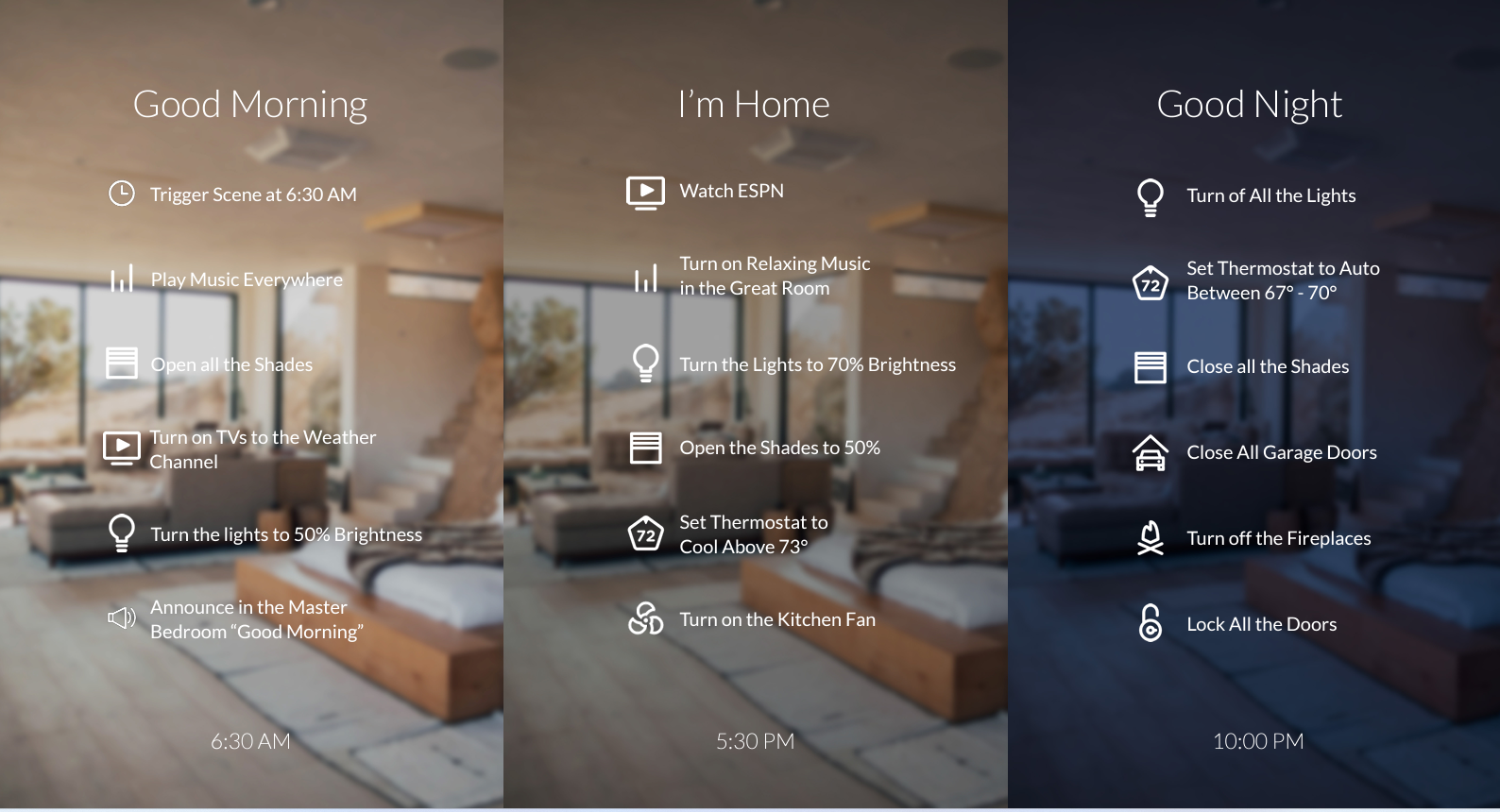 Level Up Automation Certifies with Josh- Adding To Its Innovative Suite of Smart Home Automation Solutions
Level Up Automation, a leading provider of cutting-edge smart home automation solutions, is thrilled to announce the integration of Josh.AI into its offerings for clients. This addition marks a significant milestone in delivering the ultimate in-home automation experience, combining the power of Level Up Automation's expertise with Josh.AI's state-of-the-art app, voice control and artificial intelligence technology.
Since 2016, Level Up Automation has been recognized for its commitment to enhancing the lives of homeowners by providing them with the latest and most sophisticated home automation systems. Their dedication to elevating the comfort, convenience, and security of residential spaces has led them to continually seek out the most advanced technologies on the market that offer clients simple control of everything important to them.
Josh.AI is at the forefront of intuitive to control home automation systems, leveraging the latest in AI and natural language processing to enable intuitive and seamless interactions with homes. With Josh.AI, users can effortlessly control their lighting, climate, audiovisual systems, security, and more with their voice, JoshAI hardware or smart phone. The integration of Josh.AI into Level Up Automation's suite of offerings takes the intelligent home experience to an entirely new level, making homes more intelligent, more connected, and more responsive to the needs and desires of their occupants.
"We are incredibly excited to add Josh.AI to our range of smart home automation solutions," said Jennifer Mallett founder and CEO of Level Up Automation. "This collaboration allows us to offer our clients an unprecedented level of convenience and control over their living spaces – with an element very important to us - privacy. With Josh.AI, we are bringing a highly advanced and intuitive voice control system that perfectly complements our existing automation offerings.  It's a game-changer for homeowners seeking a truly modern, privacy focused connected home experience."
The integration of JoshAI into Level Up Automation's portfolio provides numerous benefits to homeowners, including:
Seamless Voice Control: Clients can use natural language commands to control a wide range of smart devices and systems in their homes, simplifying daily tasks and enhancing accessibility.
Enhanced Privacy: Josh.AI offers industry leading privacy features, ensuring that data is protected and private.
Personalized Experience: The system learns and adapts to users' preferences, providing a more personalized and convenient smart home experience.
Integration Capabilities: Josh.AI seamlessly integrates with various industry leading third-party smart devices, allowing homeowners to create a cohesive and interconnected ecosystem within their homes.
For more information and to book an appointment to experience JoshAI at a Level Up Automation Experience Center or to book a home consultation visit www.levelupautomation.com. 
About Level Up Automation:
Level Up Automation is a leading provider of smart home automation solutions, dedicated to enhancing the comfort, convenience, and security of residential spaces. With a strong focus on cutting-edge technology and unmatched customer service, Level Up Automation has become a trusted partner for homeowners seeking the ultimate in simple to control homes.  Level Up Automation is locally owned and operated by a veteran group of home technology professionals in Connecticut, New York, Ohio, Florida, Maryland and Virginia.  Level Up Automation was founded in 2016 in Massachusetts.
---