New in 2017! Free Facebook Live Every Friday!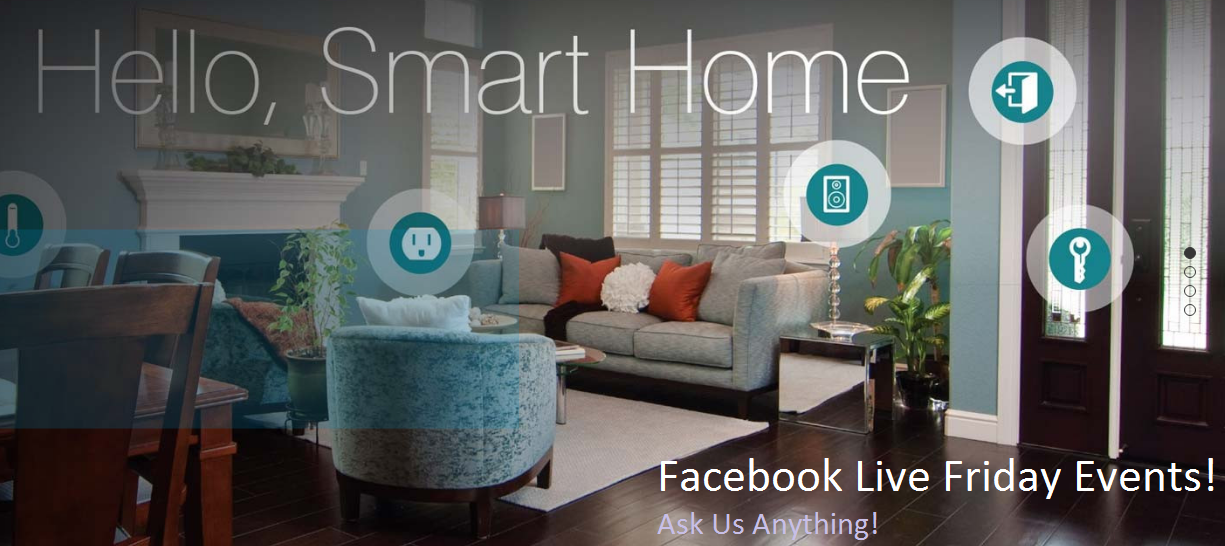 We are streaming LIVE in Facebook! Ask us anything under the Smart Home sun. How do you use Amazon Echo/Google Home to control your home? What sort of smart home tech products can help my house get more energy efficient? How can I stream music wirelessly throughout my house and outdoors using my smart phone? We have the answers.
Click here to RSVP if you are interested!
https://www.facebook.com/events/225661777888858/
---