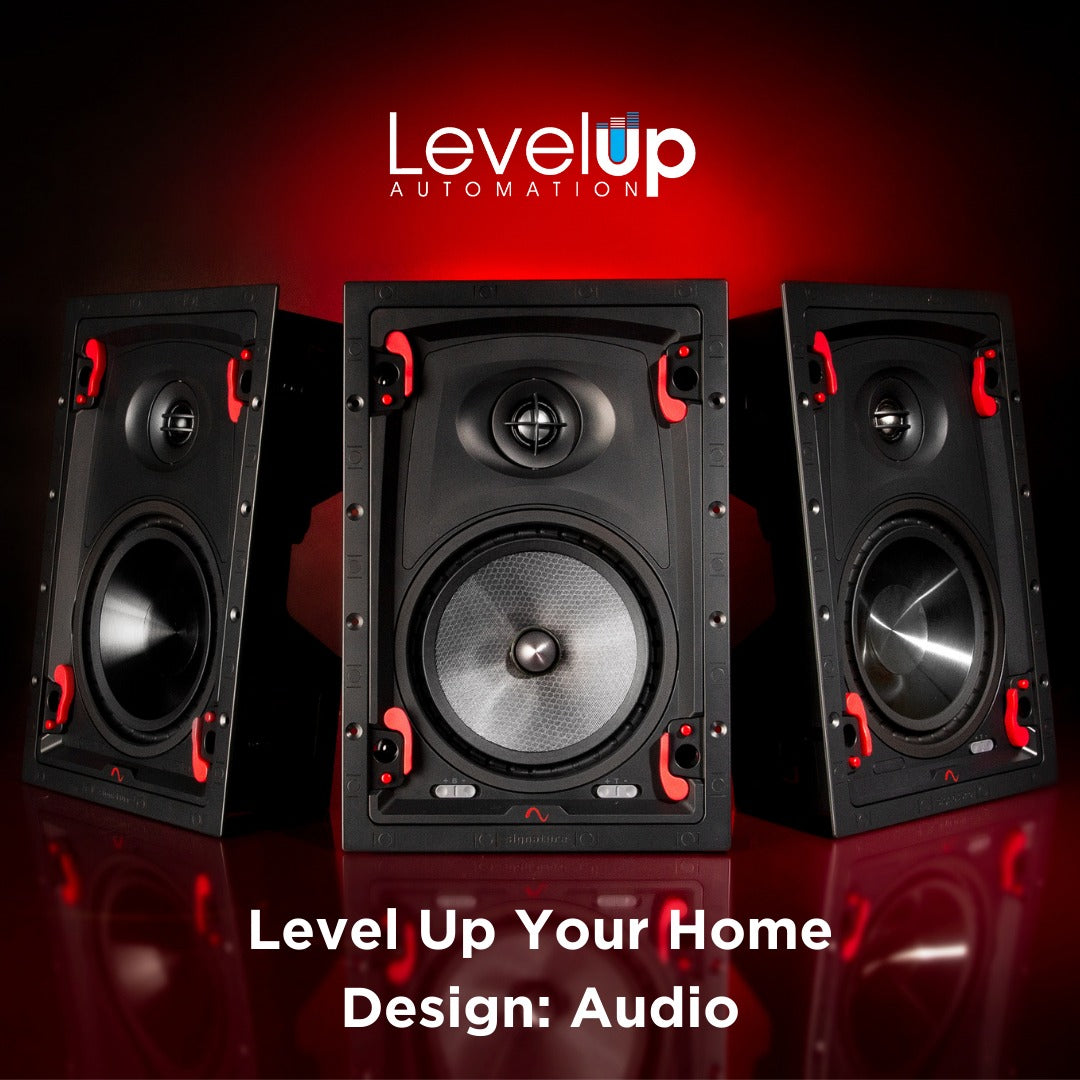 So what is a home that leverages smart home technology to make it the most entertaining on the block? We have you covered in our smart home blog to help you simply achieve the most enjoyment of your home whether you like to host gatherings or prefer time to yourself.  
Let's say you are hosting a small gathering of friends at your home.  Now imagine everyone is smiling, laughing, singing or simply quietly enjoying the music that is laying the soundtrack for the experience your home is providing.  There is no doubt most people will agree, music and sound provide one of the most important roles when providing a warm and enjoyable entertainment experience in your home.
Smart Home technology supports a great guest experience through wireless control and access of key home systems along with your favorite content (for example Pandora playlist, football game, movie).  The three primary smart home systems that are leading factors to creating an entertaining smart home are: 
Sound - a great audio experience
Lighting - perfect lighting to match the ambiance you want to create
Video - high definition pictures to bring that game, movie or other content to life
In the first phase of this three part series blog we are going to lay out how to design your home to provide effortless sound experiences.  We have carefully selected speaker brands for you that provide full bodied, high performance audio that creates the best soundstage for your perfect entertaining playlist inside and out.   There are a lot of audio brands in the market and we have taken the time to choose the best choices for multiple budget levels from entry level to world class sound systems.
If you have tried controlling your playlist while entertaining, you know that having great sounding speakers alone is not enough.  You need to be able to play your music without fumbling through your phone, and maybe if you friends have good taste you want to allow guests and others to also stream to your system or make changes on the fly to get your party started.  Whoever is playing DJ should not need to worry about music control and enjoy the party with the rest of your guests.  Set it and forget it.  
To get the most out of your smart home you will want to consider control of your audio for both the inside and outside if you have a backyard entertaining space.   For the inside of your smart home there are a few types of audio systems:
Inside Your Home:
Wireless sound systems that provide a variety of options including soundbars
Architectural speakers – these are "built in" to your ceiling or walls. They lay flat and can be painted over if desired, they come in various shapes and sizes.
Custom Audio More advanced options include sound art and a number of other custom applications to conceal audio while providing high performing sound.
Outside Your Home
For smart speakers outside your home you have a few different options based on the look and style.   All perform well regardless of climate and can be enjoyed weather year-round.
Landscape speakers that are meant to blend in with your trees, shrubs and exterior design.  These audio systems are buried in the ground and come in a few different styles like satellite and rock style.
Mounted Speakers – these are audio systems that are mounted on your home or another structure like a deck.
Portable Wireless Speakers – these systems are rated for outdoor use and are meant to be taken to the backyard or other outdoor destinations like a beach. They are all in one, light in weight and can be easily carried.
Next in our series is setting automates lighting that is warm, inviting and sets the mood for your party.
We hope this was helpful as you explore how to get the most of your home with multi-room sound with wireless control of your smart home.  Want to learn more?  Book us and a Level Up Automation specialist will design your smart home with the budget and features you have in mind.
---